The Bubba Conlee Golf Tournament
Welcome to The Bubba Junior Golf Tournament!
As you know, many men's, women's, and junior golf events have been cancelled across the country due to the COVID19 pandemic, and, like those organizers, we desire to ensure the safety of our players and their families. At this time – and for the foreseeable future – the guidelines being issued by our city, county, and state prevent us from staging an event with more than 50 people. Because of this, we unfortunately will be cancelling the 2020 Bubba Conlee Junior Golf Tournament, previously scheduled for July 7-9, 2020.
This tournament has been held consecutively for the last 39 years and we eagerly await when we can gather again at the 2021 Bubba for our 40th year! Watch our website near the beginning of 2021 for future dates and application information.
We hope to see you next year at The Bubba!
-The Bubba Conlee Board of Directors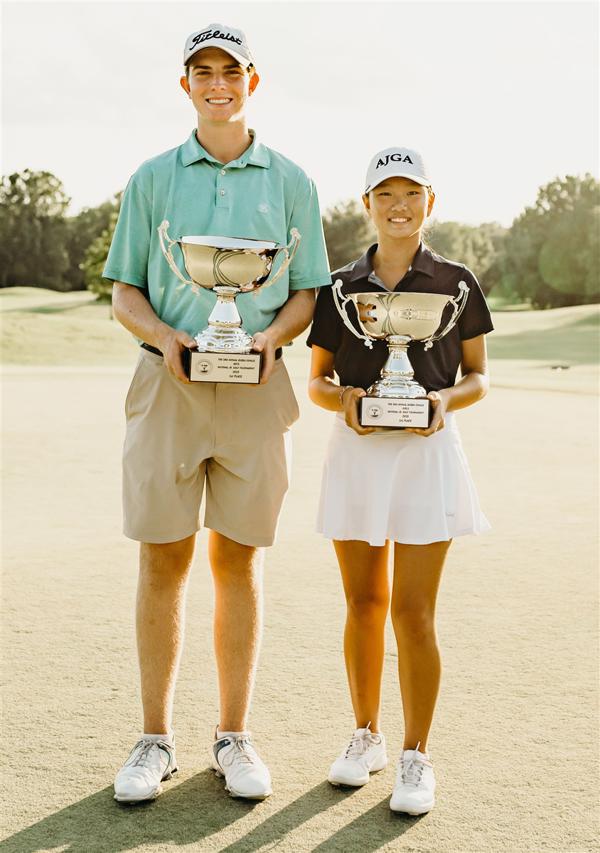 2019 Champions
John Marshall Butler, Louisville, KY
Mackenzie Lee, North Little Rock, AR
Follow us on Facebook.